THIS is the perfect discount package deal, especially for those new to computer print-making and selling as Old Master Paintings are among the easiest of art prints to sell, whether framed in retail outlets or unframed for mail order. The latter is economical and simple to ship too, and can be sold with or without matte surround and with a cardboard backing ready for customers to frame for themselves.
Not just for making Art Prints but also great for Dye-Sublimation, printing onto Tin, Tiles, Mugs, T-Shirts, Greeting Cards, Jigsaws etc - you name it, there's a host of money making avenue open to you!
With over 1,100 Master Images of paintings to print (ideally on photo quality canvas paper) there is plenty of scope here and a wide choice of sizes. The possibilities are endless and the subjects fast-selling. Start part time and once you get the hang of it and the money starts coming in it's a simple step to expand into more Timecamera professional print-making subjects – in fact the sky's the limit.
Extra Bonus Images Now Added - Plus Free Extras!
These volumes originally sold for £12.50 each so there's a big saving offered for the Package– plus we're adding an extra 50 painting images exclusively for this package deal together with the unique 22-page Quick Start Guide with valuable marketing hints and tips and the free bonus images disc linked to above to round off an unmissable deal for all professional print makers. Here are the main points in detail…
KEY FACTS:-
* The Package includes over 1,100 paintings images on disc. All uniquely restored and/or enhanced for digital printing!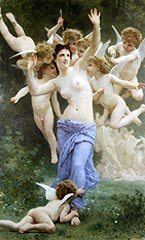 Years of painstaking work has gone into this with the view of marketing a product tailored especially for print making.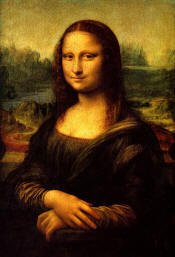 * The images are pre-sized for printing on A4 standard size computer printers (about 10inches on their longest side) but many are also supplied at larger sizes (A3 and upwards) for larger format printing. All can be re-sized at will depending on your particular needs. Images are supplied larger than the industry norm to start with - we do not supply small or thumbnail sized images as the intention is to make prints, for decor or to sell, framed or matted and unframed.
* Resolutions are good and can be as high as 500dpi. All have been tested for Print saleability at the size/resolution supplied but you are free to increase or reduce sizes at will. File sizes are also large, from a few hundred K up to 20mb or more so please expect large downloads if you are not opting for discs. The Mona Lisa on the left incidentally is supplied at a high 400dpi, allowing re-sizing to suit.
* Most images are in jpg format but saved at minimum compression to maintain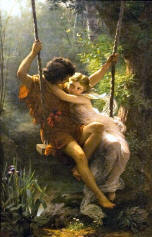 quality. Other types are also included such as Tiffs but all are industry standard for compatibility across the various computer systems.
* The package includes the five volumes as sold by Timecamera on this site but for the purposes of packaging they may be combined on fewer DVDs without affecting the contentas. Note we are also including an additional 60x images bonus for this combined package deal while the offer lasts (don't miss it by delaying).
* This package is supplied on DVD-Rom Discs as standard but Downloads can be made available instead if you are a long haul air mail customer or need the images urgently. Simply let us know with the order.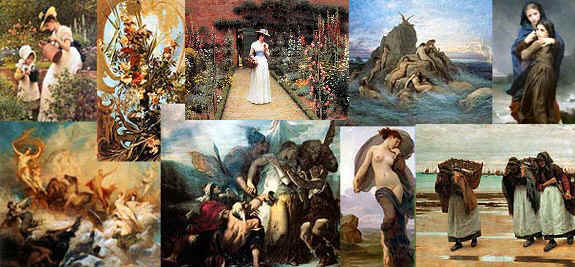 * Photo quality computer printer paper or preferably canvas paper is recommended but suggestions regarding this, along with brand names, plus marketing tips etc are supplied in the 22-page manual provided. The latter is intended for all Timecamera packages and image subjects (see more Package Deals on their .com site) and is not specific to 'paintings' alone.
* Prints (made onto any physical surface, from paper to mugs to tiles etc) may be sold but digital selling, distribution or copying of our propriety product is not permissible. The short and concise Terms of Use linked to above are fair and in the interests of all customers and can be seen in the Images Term of Use link at the top. They are deemed accepted by making the purchase and allow plenty of scope for business and graphics projects of all kinds.
START SELLING ART PRINTS FOR CASH TODAY
This Package Has Enormous Print Sales Potential
for an incredible Sale Price. Order Now! (Limited Time Offer)

Old Master Paintings are always a Popular Subject for Print Sales

A wide variety of old master paintings are included in the collections offered here - all restored and/or enhanced from their original state to images especially suited to digital reproduction. With the right type of canvas paper they can look great when framed, or simply matted and bagged ready for your customers to frame themselves.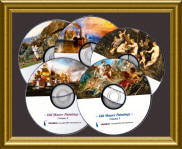 Grab This Top Value Package BOTTOM, LEFT

* Dealers / print sellers please be sure to see General Info & Terms of Images Use linked to above.
PAYMENT:- Instant & secure Paypal payment, or use any Credit Card/Debit Card.
Sale Price: £35.00 (Normally £62.50)
With Valuable Print Sales Permission (see Terms of Use).
Above:- Vulcan Presenting Arms for Aeneas to Venus (1757) by Francois Boucher.